Stargazing Session in Nishitosa, a village with very low light pollution
Let loose your imagination and gaze up into the night with guidance from our local star expert! See the night sky from a Japanese perspective, and gaze at the heavens in the way that their ancient navigators and scientists have done.
Our attendant invites you to explore the world of astronomy in an easy to understand way, using the astronomical telescope of the Shimanto Observatory in the Nishi-Tosa region of Shimanto City, which was designated as a "Town with a starry sky" by the former Ministry of the Environment.


 ・7:50 p.m. Meet us at the Hotel Seira Simanto front desk on the 1st floor
   ↓
 ・8:00 p.m.  Stargazing session
   ↓
 ・8:50 p.m. End of the session
   ↓
 ・9:00 p.m. Return to the hotel

 ※ Meeting site: Hotel Seira Shimanto front desk on the 1st floor   

Plan contents
Acceptance period

Year-round
* Online reservations can be made from 3 months to 1 days before the date of the plan.

Fees

Adults (high school students and over): 520 yen
Elementary and junior high school level: 300 yen
Infants: free of charge

Participation conditions

No limit

Time required

Approximately 1 hour

Number of participants

2 to 10 persons

Meeting place

Activity time

8:00 p.m. – 9:00 p.m. 
※ Meet us at the hotel front desk on the first floor at 7:50 p.m.
※ The stargazing session will start one hour later than the above schedule as firefly viewing sessions are carried out between May and June.

Information on the day
Transportation service

Not available

Things you need to prepare for the activity

Required Items to Bring:
In winter time, please come dressed warmly. You should wear gloves and we recommend bringing along pocket warmers.
We will supply flashlights.


Precautions

Please come to the front desk on the first floor at Hotel Seira Shimanto by 7:50 p.m.
Please note that we may decline your participation if you arrive after 8:00 p.m. This is due to the limited number of observatory staff.
※ If you have a Ryoma Passport, please present it at time of check-in.


Special notes for groups

Participation with a large group is not possible.

Fees include

Stargazing session fee

Payment method

Please pay via cash on site at the time of check-in.

Cancelation policies

None
Sponsorship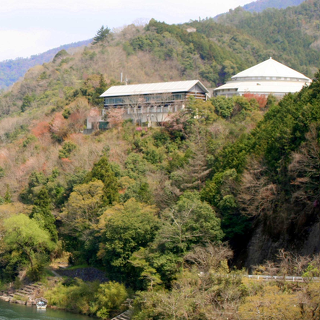 Hotel Seira Shimanto
1100 Nishitosa Mochii, Shimanto-shi, Kochi 787-1603
TEL:0880-52-2225  FAX:0880-52-2004
■ Business hours:
7:00 a.m. – 10:00 p.m.
■ Holidays:
Open 7 days a week