Kuroshio · Clear current · Satoyama's abundant blessed Hata area 6 municipalities.
Shimanto-City・Sukumo-City・Tosashimizu-City・Kuroshio-Town ・Otuki-Town ・ Mihara-Village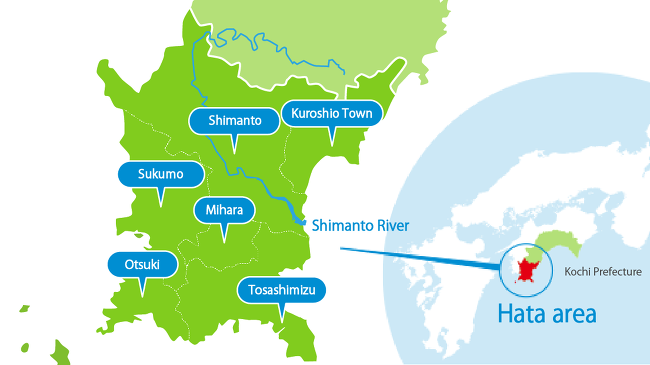 Hata area in southwest Kochi Prefecture is a nature-rich country full of blessings of the Kuroshio flowing along the coast, including the famous Shimanto River nationwide, and a mountain blessed with the forest area of the top in the country. In addition, the hospitality of the people living in the nature is still alive today.

For detailed information on each municipality from here