Kuroshio · Clear current · Satoyama's Abundant Hata Area of 6 Municipalities.
Shimanto-City・Sukumo-City・Tosashimizu-City・Kuroshio-Town ・Otuki-Town ・ Mihara-Village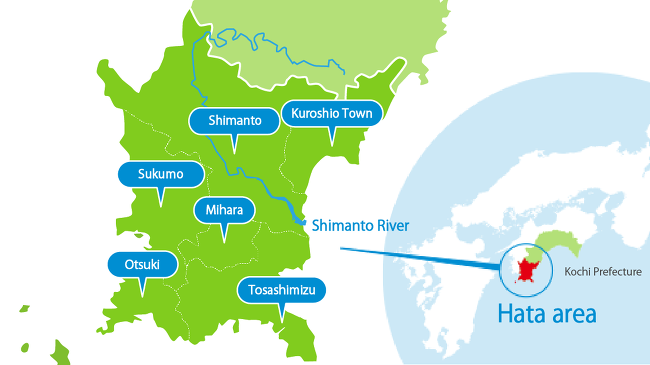 The Hata area in southwest Kochi Prefecture is a nature-rich country full of blessings of the Kuroshio waters flowing along the coast, including the famous Shimanto River. This region boasts of a mountain blessed forest area which look out over the countryside. Verdant fields, trees, water, rock, hill, and wildlife make the Hata region one of sublime reflection, deep relaxation, adventure, and unique exploration. In addition, the hospitality of the people living here is renowned, and the pace of life is one of friendliness, kindness, and community. Welcome to Hata! Welcome to our Home.

For detailed information on each municipality from here