The Hata Area of Southwestern Kochi Prefecture
Blessed with mild, rainy climate and a diverse natural environment including mountains, rivers, and the ocean, the Hata Area is home to a wide variety of lifeforms, from subtropical to subarctic.
This region has developed a unique history, culture, and industry, fostered by the beautiful nature and diverse climate of this land. Symbolized by the Shimanto River and embraced by the Pacific Ocean, this place offers the nostalgic experience of Japanese nature and human activity fostered by forests and water.
Experience the kindness of the local people who have lived with the land for ages and discover a new you through enthralling activities experienced here.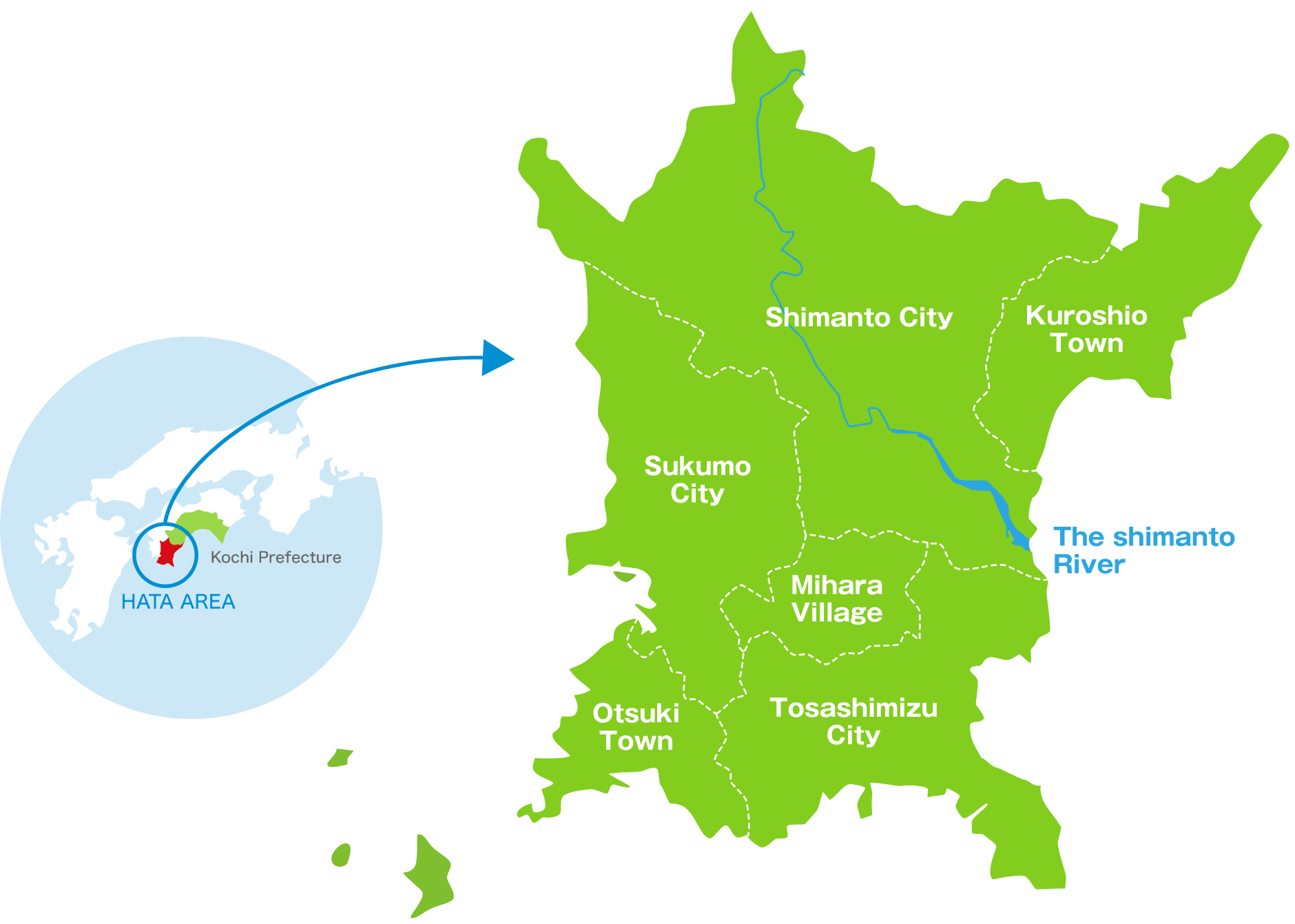 Characteristics of the 6 municipalities of the Hata Area
With its abundance of nature, the Hata area actually encompasses six municipalities.
First, there is the city of Shimanto, where the pristine Shimanto River flows and stunning landscapes woven with mountains and rivers can be seen.Then there are Kuroshio, Tosashimizu, Otsuki, and Sukumo, municipalities on the coast that let you feel the grandeur of the ocean with rocky shores, steep cliffs, remote islands, and beautiful sandy beaches.Then there is the village of Mihara, a nostalgic mountain village landscape sprawling with rice paddies.
Each of these places has its own appealing natural beauty to offer.Part of the charm of a trip here is that visitors can enjoy the culture and specialties of each municipality.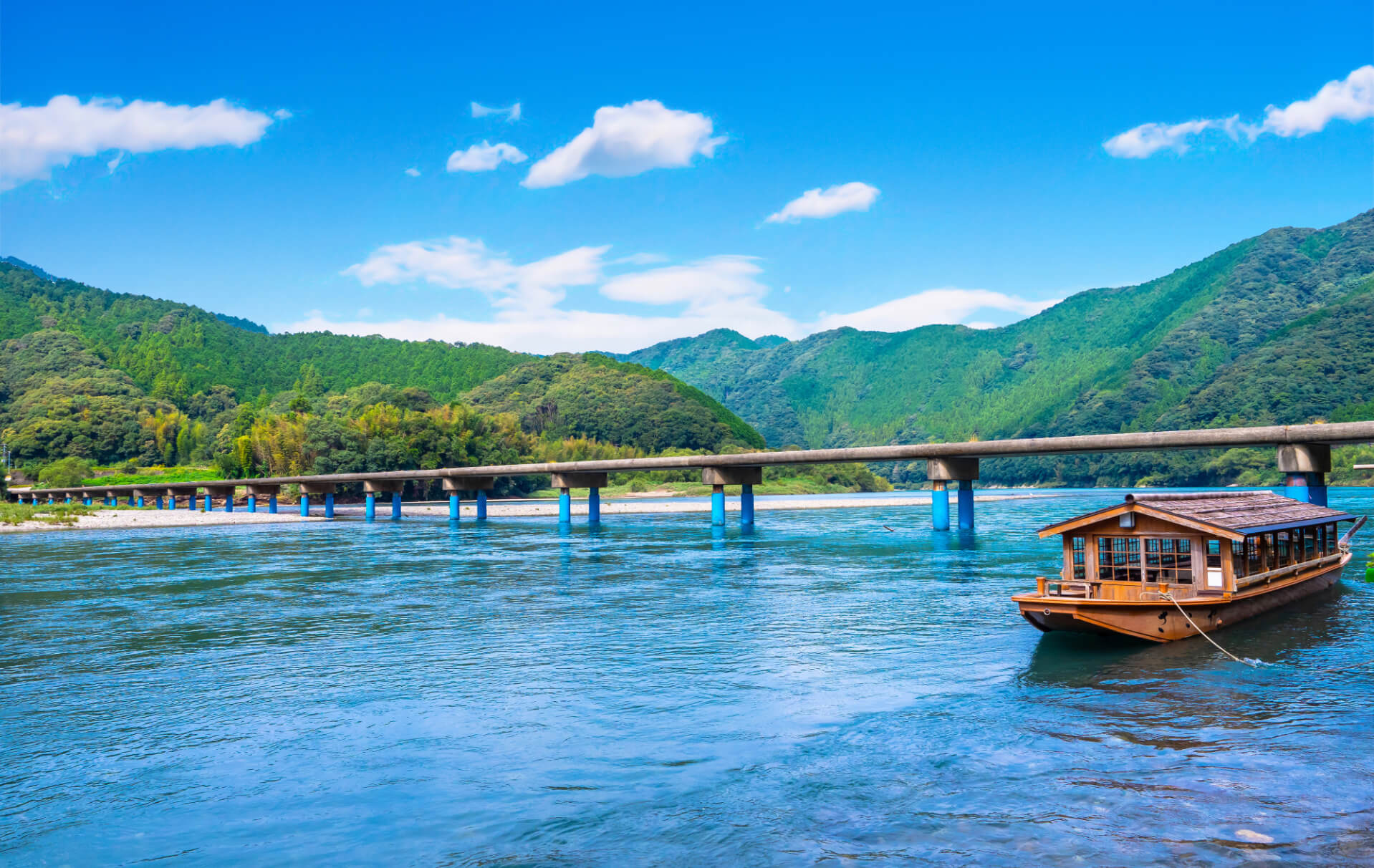 Shimanto City
A town modeled after Kyoto, built by imperial advisor Ichijo Norifusa, who fled to this area during the Onin War.
This is the "Little Kyoto" of Tosa (Kochi prefecture), with grid-shaped streets, Ichijo Shrine, Fuba Hachimangu Shrine, the Daimonji Bonfire, and all kinds of other historical sites and events tied to the Ichijo Clan.
Leisurely flowing through the city is the pristine Shimanto River, with its iconic low water crossings and renown as a mecca for canoeing.
Designated as a "City of Stars" by the Ministry of the Environment, Shimanto fascinates with stunning starry skies and unspoiled nature.
■Specialties: Ayu, Shrimp, Eel, Young fish of Dusky tripletooth goby, Aonori seaweed, Shiitake
■Major Sightseeing Spots: Shimanto River, Dragonfly Nature Park, Ichijo Shrine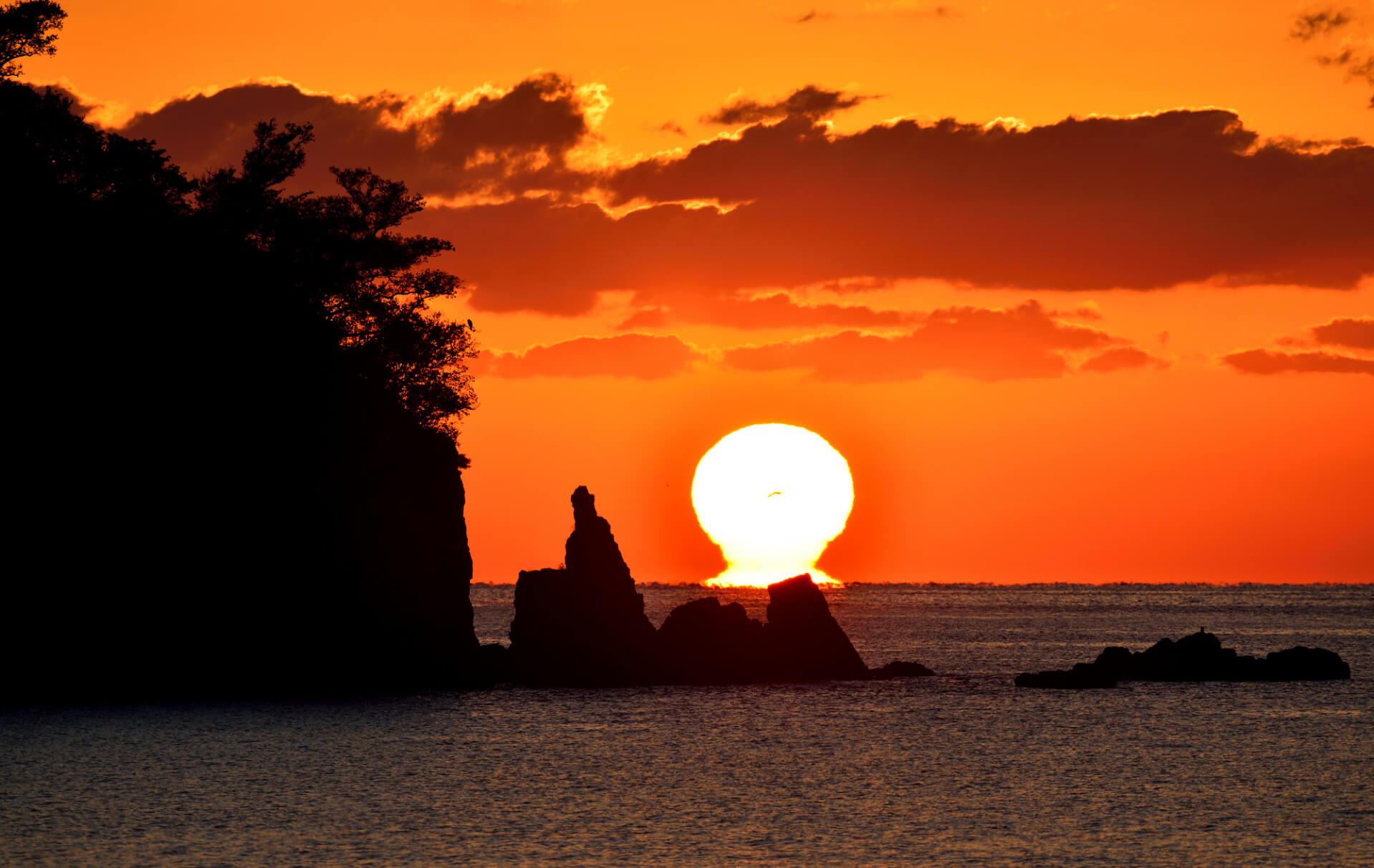 Sukumo City
The beautiful ria of Ashizuri-Uwakai National Park, islands scattered across a tropical sea of cobalt blue, lush mountains including Sasayama, part of a national park.
This city lets you feel the warm and rustic breath of nature.
Sukumo is also blessed with seasonal events and a wealth of historical sites and cultural assets that show the area's rich history.
Take a leisurely stroll in the bright sunlight while taking in delights unique to Sukumo.
■Specialties: Pomelo, konatsu (citrus fruit), yellowtail, silver striped round herring, cold-growing cymbidium orchid, processed coral products
■Major Sightseeing Spots: Kanyoto Park, Okinoshima Island, Ugu Island, Sukumo Hayashi House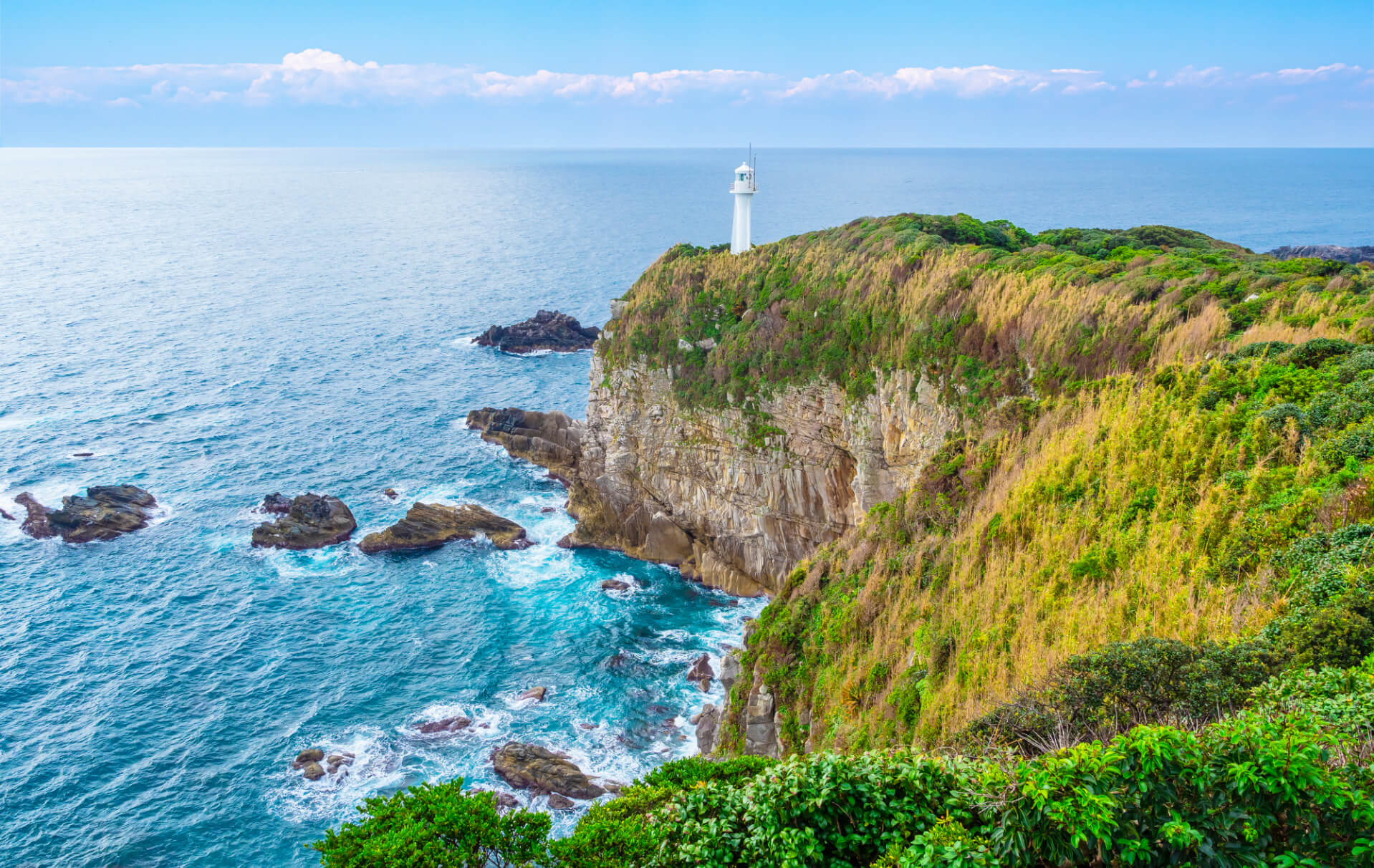 Tosashimizu City
Waves formed by the Kuroshio Current crash against a sheer cliff where a chalk-white lighthouse towers at Cape Ashizuri, the southernmost cape of Shikoku island.
Eons of powerful tropical wind and waves have eroded the Tatsukushi Coast, sculpting nature into a stunning coastline.
Nearby are many leisure facilities, including an underwater observation deck that makes you feel like you are walking through the water as well as an aquarium with huge tanks swimming with thousands of fish.
■Specialties: Shimizu mackerel, bonito flakes, frigate tuna flakes, Hime Katsuo, coral, bullet tuna
■Major Sightseeing Spots:Cape Ashizuri, Ryukushi Marine Park, Oki Beach, Tojindaba Megaliths, SATOUMI Kochi Prefectural Ashizuri Aquarium, Ashizuri Seabed Museum, John Mung Museum, Snow Peak Tosashimizu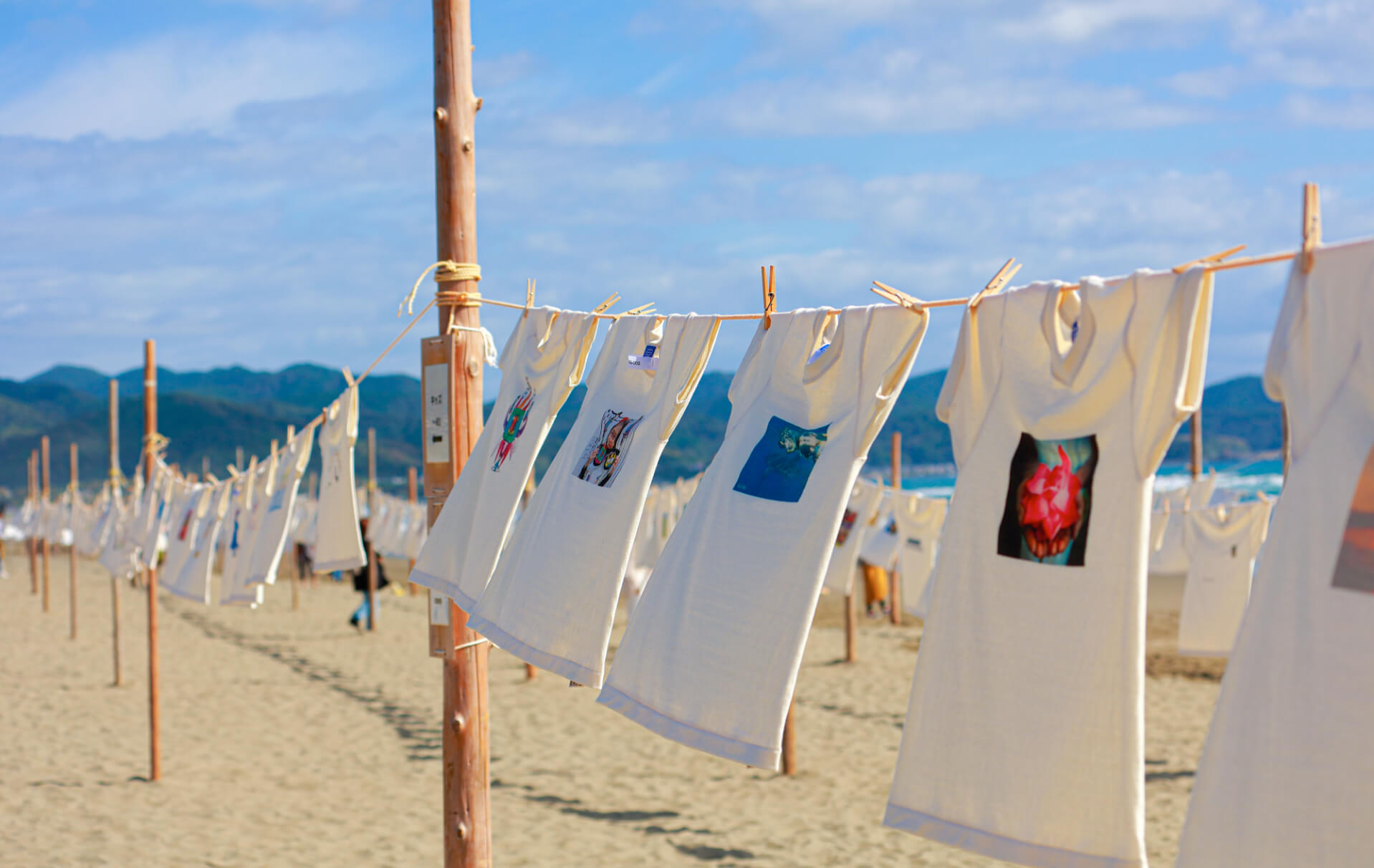 Kuroshio Town
Kuroshio town was established in 2006 as a new town created by merging the towns of Ogata and Saga. Located east of this town, the eastern gateway to Hata, is Saga Fishing Port, which boasts some of the top catches of bonito in Japan.
Main industries include bonito fishing and other kinds of fishing as well as agriculture, primarily mushroom cultivation.
In recent years, the town has also developed a sun-dried salt industry created entirely by sun and wind.
Teeming with nature, this area is renowned for its Bryde's whale-watching, the Seaside Gallery, and a beautiful four-kilometer long sandy beach lined with black pines.
■Specialties: Sun-dried salt, seared bonito, shimeji mushrooms, mikan tangerines, brown sugar, rakkyo (pickled leeks)
■Major Sightseeing Spots: Seaside Gallery, Irino Coast, Irino Beach, Ukitsu Beach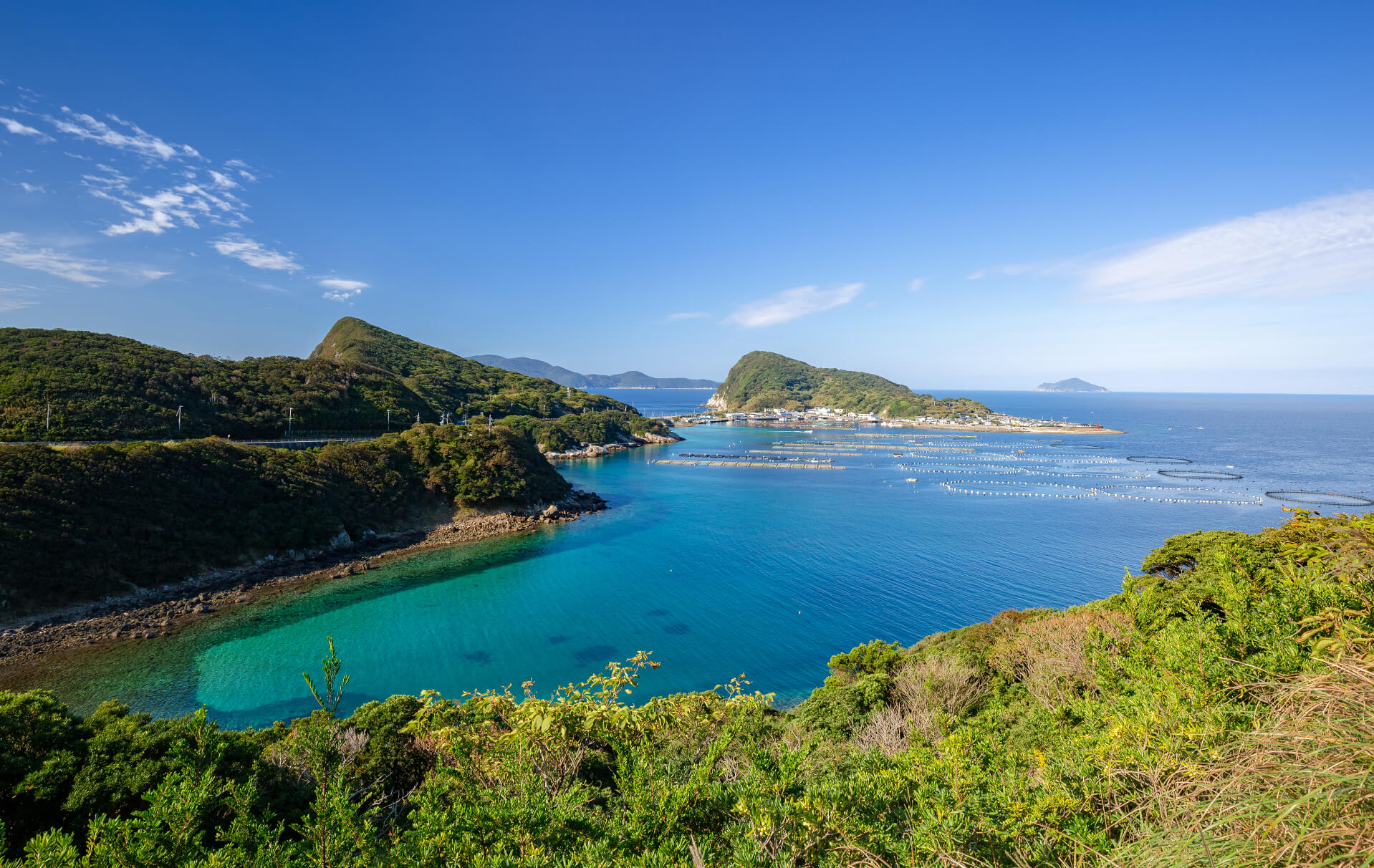 Otsuki Town
What makes Otsuki magical is its wealth of nature. Words cannot describe the beauty of its seas, which change from season to season.
The magnificent and mysterious Kannon Rock, the dynamic Odo Coast, and the breezy sunsets of Kashiwajima Island.
You can unwind both the body and the mind with spectacular views that would inspire awe in any viewer.
This area boasts the largest number of species of fish in Japan and the size of its coral reef is second only to Okinawa, making this dream come true for scuba drivers.
■Specialties: Silver striped round herring, Higashiyama (dried potato), dried seafood
■Major Sightseeing Spots: Kashiwajima Island, Kashinishi Coast, Kannon Rock, Moonlight Cherry Tree, Ohorayama Wind Farm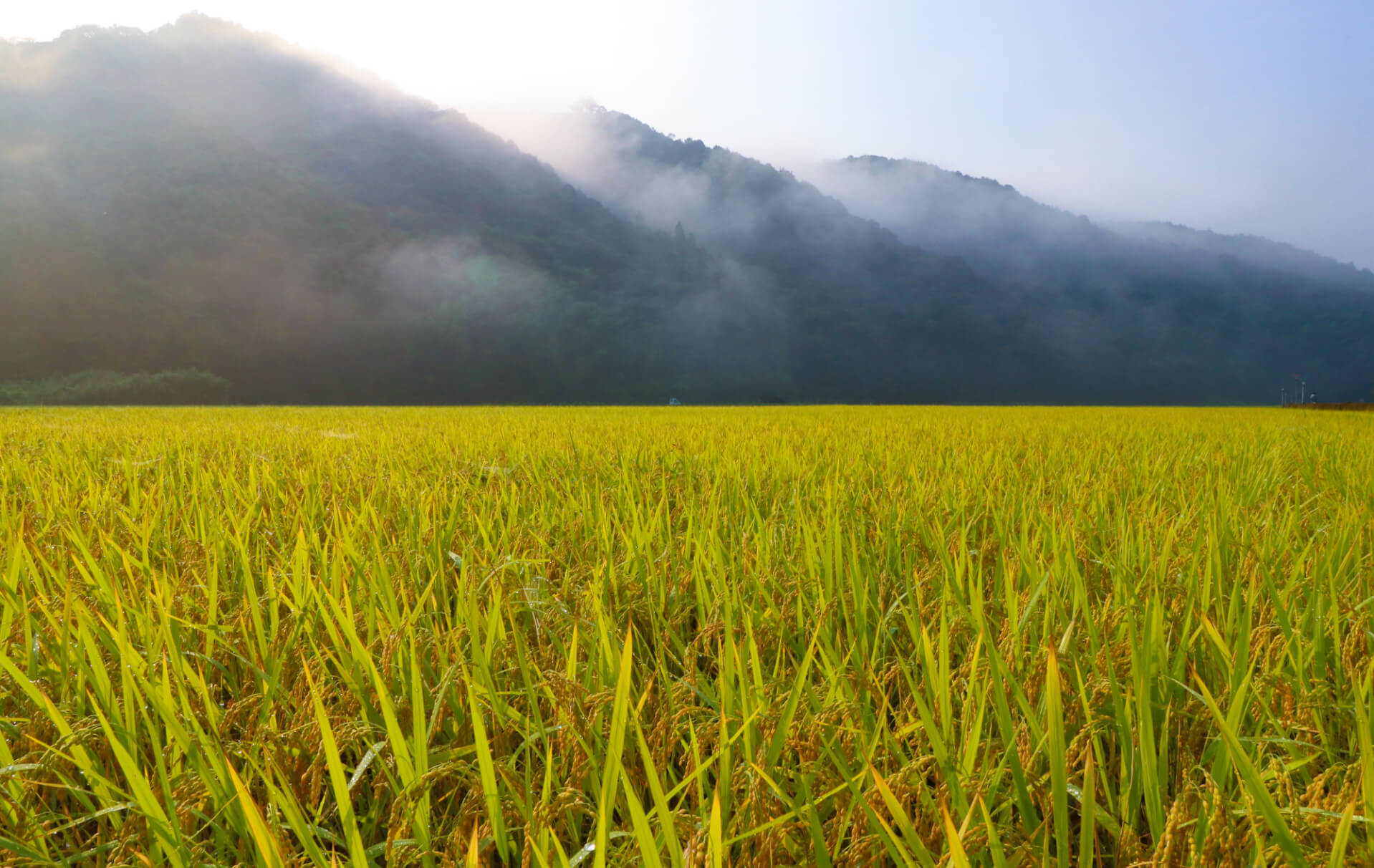 Mihara Village
Mihara is a mountain town rich in water and greenery, situated atop a plateau 120 meters above sea level.
The town is surrounded by a mountain range between 450 to 868 meters in height, with Mount Imanoyama as its peak, the highest on the Ashizuri Peninsula.
The village flows with streams and is blessed with nature that changes with the seasons, and also has a mini campground on the riverbed of the Shimonokae River where you can enjoy river activities in the crystal clear air.
■Specialties: Inkstones, Tosa cold-growing cymbidium orchid, tea, strawberries, Mihara Rice, tomatoes
■Major Sightseeing Spots: Himenobotan Village, farmhouse inns