Cape Ashizuri Cruise (Ashizurimisaki Sightseeing Boat)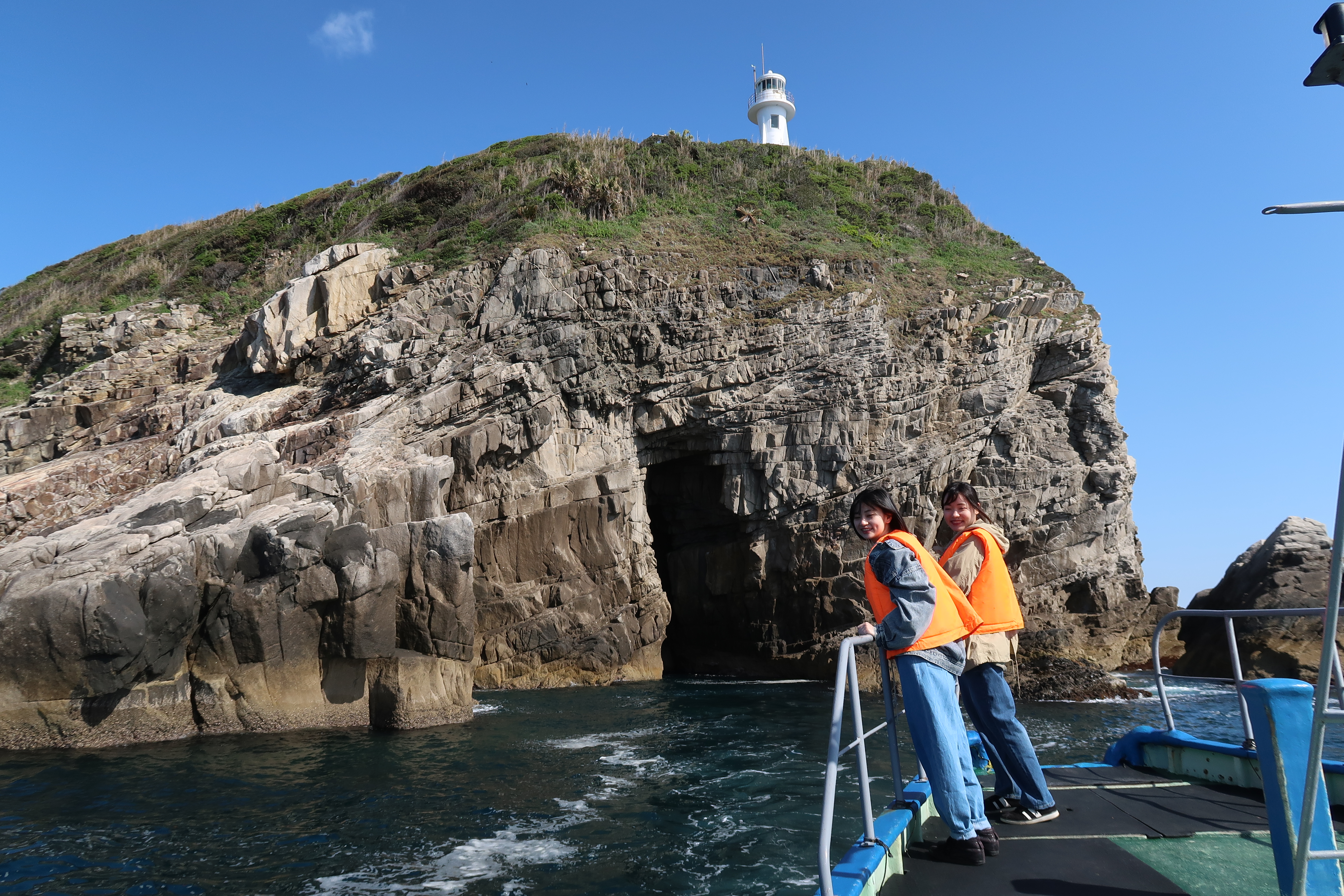 At the cape of the southernmost tip of the Ashizuri Peninsula, we will journey to huge cave that holds legend and reaches to the Buddhist temple, Kongofuku-ji. Underneath the Ashizurimisaki Lighthouse that overlooks the sea we will get close to a hidden land within the very rocks that stand strong over the aeons facing the battering waves of the ocean.
Experience an adventure tour and discover the mysteries of the Cape Ashizuri, which was previously only known to local fishermen and anglers who could only get close on their boats. We will also cruise various caves created by the wild water in the Pacific Ocean. It is from this area where legends connected to Kobo-Daishi and his enigmatic journeys can be seen and explored. Step back with us through time and history to an era of great spiritual awakening, and momentous historical events among the unbridled crashing waves of the Pacific Ocean.


 ・Meet with us. Go through check-in, payment and briefing.
※ Please arrive at least 10 minutes before the appointed time.
  ↓
 ・Departure
   ↓
 ・Cruising in the waters off Cape Ashizuri (approx. 60 minutes,)
   ↓
 ・Return and finish
Plan contents
Acceptance period

Year-round but closed irregularly and during Year-End and New Year Holiday
* Online reservations can be made from 3 months to 3 days before the date of the plan.

Fees

Adults (Junior high school students and older): 2,500 yen
Children (Elementary school students): 1,250 yen


Participation conditions

Elementary school students and older (Infants are not allowed to board the cruise ship)
※ Passengers must wear personal flotation devices.
※ When elementary school students participate in the activity, they must be accompanied by a guardian or parent.


Time required

Approximately 1 hour

Number of participants

1 to 30 passengers

Meeting place

Activity time

Departing at 9:00 a.m. (Duration: approximately 1 hour)

Remarks

※ The tour will be canceled when it rains or during stormy seas.
Information on the day
Transportation service

Pick-up service available from Ashizuri Onsen town

Things you need to prepare for the activity

You may get wet from splashing waves. Please dress properly with this in mind.

Precautions

Please note the tour is subject to cancelation due to bad weather or ocean conditions; i.e. ocean waves, etc. In that case, we will contact you via cell phone by 5:00 p.m. the day before the tour at the latest.
※ If you have a Ryoma Passport, please present it at the time of check-in or payment.


Special notes for groups

If you are with a group and would like to charter the whole boat, please let us know in advance.
※ You may charter the whole boat for a group of 5 and over.


Fees include

Passenger fare including insurance

Fees exclude

Drinks, etc.

Payment method

Please pay via cash on site on the day of the activity.

Cancelation policies

If you cancel on the day of activity or fail to show up, we will charge 100 percent of your activity fee. We waive any cancelation fee provided you notify us by the day before.
Sponsorship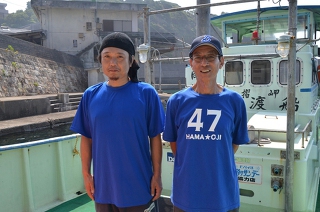 Okano Tosen
610-1 Ashizurimisaki, Tosa Shimizu-shi, Kochi 787-0315
TEL:0880-88-0960  FAX:0880-88-0960
■ Business hours:
8:00 a.m. to 7:00 p.m.

■ Holidays:
Unfixed but closed during Year-End and New Year Holiday