Sea Kayaking and Calm Snorkeling on a Premium Beach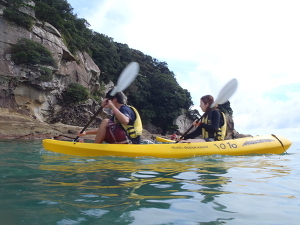 Let's cross the sea to the secret beach by sea kayak and play in the sea with corals!
Let's journey across the sea to a secret beach by sea kayak and discover pristine coral reefs.
Bannoko Beach is a small beach, boasting of beautiful sand and is only a stone's throw from Minokoshi Beach; part of the Tatsukushi National Marine Park and only accessible by boat.
Paddle to Bannoko Beach by sea kayak from Sakurahama of Tatsukushi Beach, led by our instructor and enjoy snorkelling with fins. This is a popular activity and is easy for friends and family to leisurely enjoy. The coral reefs are beautiful and there is time and space for you to explore this gorgeous underwater world. As you will be wearing a personal floatation device and are accompanied by our instructor at all times during the activity, even those unfamiliar with water can enjoy the activity in safety and with peace of mind.


・Check-in at Sakurahama Beach. We ask you to sign the consent form.
 Briefing and practice with sea kayak on shore (approx. 10 minutes)
↓
・Paddle to Bannoko Beach (approx. 1.5 kilometers / 30 minutes)
↓
・Enjoy snorkeling at Bannoko Beach (1 hour)
↓
・Return by sea kayak
↓
・The course ends.
This plan cannot be booked online right now.
Please contact us by phone directly to sponsorship
Sponsorship information
Plan contents
Acceptance period

July 20 to early October
* Online reservations can be made from 3 months to 2 days before the date of the plan.

Fees

Age 10 and over: 6,500 yen


Participation conditions

● Age requirement: 10 and over
● Those being treated for illness and/or suffering from a chronic disease may not participate in the activity.
Those with congestion from a cold may not participate in some cases.
You may not be allowed to participate depending on any previous illness.
We decline participation if you are pregnant or suffer from epilepsy.
If you have any health issue of which we should be aware other than the above, please inform us.
We may ask you to submit a doctor's certificate if you have a history of illness.

Time required

Approximately 150 minutes

Number of participants

2 to 10 persons

Meeting place

Activity time

Morning course: 10:00 a.m. to 12:30 p.m.
Afternoon course: 1:00 p.m. to 3:30 p.m.
Information on the day
Transportation service

Not available

Things you need to prepare for the activity

Swimsuit or beach type of clothes, extra clothes, towels
※ You can change on Sakurahama Beach.

Precautions

With light rain, we can go ahead and enjoy the activity without any problems but we may cancel or change the contents depending on weather conditions.
The age requirement is 10 and over.
We have two courses a day; the first of which departs at 10:00 a.m. and the second at 1:00 p.m. (Please arrive fifteen minutes prior to departure)
If you are participating with a group of up to 6, please book 2 days in advance and for groups of 7 to 20, five days in advance. The course lasts approximately two and a half hours and we accept from 2 to 20 participants between mid-July and mid-October.
※ Please specify the sex and age of participants in the inquiry (comment) section.
※ If you have a Ryoma Passport and will enjoy its benefit, please present it at the time of check-in or payment.

Special notes for groups

If you are participating with a group of 7 or over, please book no later than 7 days in advance.

Fees include

Instructor fee, sea kayak, snorkeling gear including fins, personal flotation device

Fees exclude

Swimsuit, towels, drinks

Payment method

Please pay via cash on site.

Cancelation policies

If you cancel on the day of the tour or fail to show up, we will charge 100 percent of your tour fee. Cancelation fees are waived 50 percent provided you notify us by the day before.
This plan cannot be booked online right now.
Please contact us by phone directly to sponsorship
Sponsorship information
Sponsorship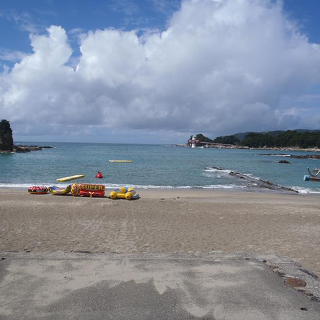 Marine Club Joy
21 Tatsukushi, Tosashimizu-shi, Kochi 787-0452
TEL:0880-85-0137  FAX:0880-85-0137
■ Business hours:
10:00 a.m. to 4:00 p.m.
■ Holidays:
Unfixed