Shimanto-Ashizuri Area Tour Bus One-Day Course (Ashizuri Tatsukushi and Kashiwa Island Course, departing from Shimanto and Ashizuri areas)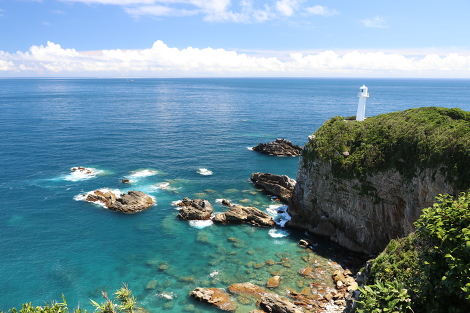 Fees

General ¥3,800
Elementary School Students and Younger ¥1,900
【How to Purchase Tickets】 Please pay the bus attendant in cash when boarding the bus (at the meeting place).

Time required

7.5hours-8.5hours

Acceptance period

1/4/2020-31/3/2021
《Operating Dates》 Saturdays, Sundays, Golden Week holiday, summer vacation, New Year's holiday, specified days during spring vacation ※ See the reservation calendar (below) for specific dates. ※ The bus runs every day from 12/28 to 1/5. However, we cannot accept reservations for that period through this site. The bus is available without a reservation.
Free inquiry・Application>
How to trip
Visit Cape Ashizuri-the southernmost point in Shikoku, Tatsukushi Marine Park, and Kashiwa Island all in one day!
Ride the Shimanto-Ashizuri Area Tour Bus (Shimanto-Ashizuri Bus) and receive discounts at all of the tourism facilities the bus stops at!
Hop on the Shimanto-Ashizuri Bus and spend a day touring the southernmost part of Kochi Prefecture! Board the bus from the Nakamura area of Shimanto City or from the Ashizuri Onsen-kyo area. Enjoy the lush nature of the Ashizuri-Uwakai National Park and Cape Ashizuri, explore the Underwater Observation Tower and the coral reefs in Tatsukushi Marine Park, and experience Kashiwa Island, with water so clear it looks like the boats are floating in midair.
Explore the local history through visits to the John Mung Museum, which details the life of John Mung (Manjiro), and visit the Hayashi House where you can learn about the history of Sukumo City and the famous people who lived here.

※ Kochi Seinan Kotsu Co..Ltd (Bus Transportation) is unable to receive reservations in foreign languages via phone. Please make your reservations via the form located below.
※ Admission to the facilities the bus stops at is optional and is not included in the bus fare.
※ Admission fees to each facility are to be paid in cash at each location.
※ We apologize, but the bus will not stop for long enough for passengers to visit all three facilities at Tatsukushi Marine Park (the Ashizuri Aquarium, Ashizuri Underwater Aquarium, and the Glass-Bottom Boats).
※ Glass-Bottom Boat rides may be canceled due to inclement weather.
※ Visitors that leave the Shimanto-Ashizuri Bus partway through the day can return to Shimanto City for free via Kochi Senan Transport buses or re-board the Shimanto-Ashizuri Bus the following day (only available if the Shimanto-Ashizuri Bus runs the following day). Please let the driver know when you disembark from the bus.
※ The bus does not require prior reservations. However, if the bus is full we will not be able to accept more passengers.
  

《Schedule》★ indicates stops where you can board the bus.
8:00(★)New Royal Hotel Shimanto
  ↓
8:05(★)Shimanto Shiyakusho-mae (City Hall) Bus Stop
  ↓
8:10(★)Nakamura Station
  ↓
9:10(★)Cape Ashizuri Bus Center (Ashizuri Onsen-kyo Area)
  ↓
Cape Ashizuri Guided Tour (tour by local guide)
  ↓
John Mung Museum (learn about the dramatic life of John Mung who served as a translator cultural attache and greatly helped with the opening of Japan)
  ↓
Tatsukushi Marine Park (Glass-bottom boats, Ashizuri Aquarium, Ashizuri Underwater Aquarium, lunch individually)
  ↓
Kashiwa Island Tourism (explore Kashiwa Island Bridge, Kannon Rock and other formations)
  ↓
Sukumo Hayashi House (a symbol of the history of Sukumo, a town that produced many famous people)
  ↓
17:25 Nakamura Station (Ashizuri Limited Express 12—departs 16:47 for Kochi City)
  ↓
17:35 New Royal Hotel Shimanto

Gathering spot

※The time the bus departs each station is written in parenthesis. Please make sure to arrive well before departure time.
 ①Shimanto City: [8:00am] New Royal Hotel Shimanto (26 Nakamurakoshomachi, Shimanto City)
[8:05am] Shimanto Shiyakusho-mae (City Hall) Bus Stop(4-10, Nakamura Ohashidori, Shimanto City)
[8:10am] Center of the roundabout at Tosa Kuroshio Railroad Nakamura Station (7-1, Ekimae-cho, Shimanto City)
 ②Ashizuri Onsen-kyo Area: [9:10am] Cape Ashizuri Bus Center (1-648, Ashizurimisaki, Tosashimizu City)



Activity time

7.5hours-8.5hours
GoogleMap
Fees include

・Shimanto-Ashizuri Bus ticket
・In the case that the guest leaves the bus' scheduled route, the return fare for either the regular bus back to Nakamura Station or the Shimanto-Ashizuri Bus fare (only available if the bus runs that day).



Fees exclude

【Not Included in the Price】Facility admission fees, hotel, food expenses
【Special Discounts】
Ashizuri Aquarium (¥720⇒¥400), Ashizuri Underwater Aquarium (¥900⇒¥700), Glass-Bottom Boat (¥1,560⇒¥1,200), John Mung Muesum (¥440⇒¥350), Sukumo History Museum (¥200⇒¥160)
※ Children are half price at all locations except for the Shimanto River Gakuyukan where children are ¥250.


Payment method

Please pay the bus attendant in cash when boarding the bus (at the meeting place).
Application
Application acceptance start

Application will be accepted until today 90 days from today

Acceptance deadline

Up to 00:00 three days before the day to experience
Please click on your preferred date (the one with circle).
〇

Available

×

Reservation acceptance has been closed or unavailable
Please also be aware that there is the date to start accepting reservations.
FAQ regarding natural experience
【How to make a reservation】
1. Please click on your preferred date to make a reservation, i.e. the date you wish to participate in the program.
2. You will go forward to an application form page.
3. Please read Terms and Conditions for an application carefully and accept an agreement before going onto application process.
4. Please select your preferred time. (If there is only one time slot, it is already selected.)
For activities of natural experiences that you need to appoint your time, please enter the preferred time in the comment field.
5. After entering all information necessary for the application, click on the submit button then your reservation will be completed.
* An e-mail to confirm your reservation contents are correct will be sent to your registered e-mail address.
* If we cannot make a reservation as you requested, we may have to ask you to provide other date/time to fit in. Thank you for your understanding in advance.
6. A reservation confirmation will be sent to you by the secretariat or organizer of the activity after you completed your application.
7. Regarding Tour Terms and Conditions, please check here.
Sponsorship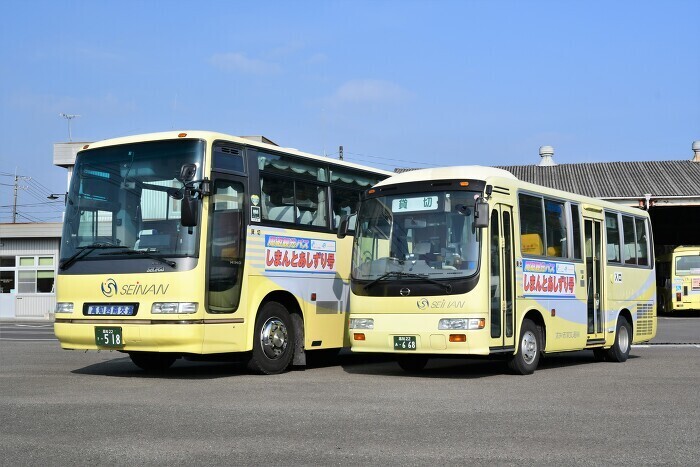 TEL:0880-34-1266 FAX:0880-34-1268