The Shimanto River Stand Up Paddling (SUP) or Canoe Half-Day Tour for Intermediate Level and Above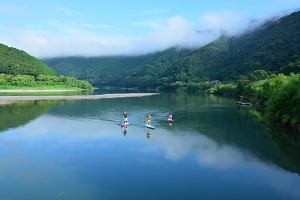 Fees

Adults (junior high school level and above):5,500 yen
Children (Age 5 and up to elementary school level): 4,500 yen
Fee (same for either SUP or canoe)

Participation requirements

Age 5 and over

Time required

Approximately 3 hours

Number of participants

1 to 10 participants

Acceptance period

March until October
Free inquiry・Application>
How to trip
Stand Up Paddling (SUP) is a new amazing river experience!
Enjoy the glorious nature of the Shimanto river by SUP, which can be done in multiple ways, or take a classic canoe!

After taking basic canoe / SUP lesson, we go out on a tour of the river.
During the tour, we go down a 2.5-kilometer course, which features a mysterious hidden scenic spot with few interesting artifacts we find on the Shimanto River with our accompanying tour guide.
Even if you are participating with a group, you have the option to choose a SUP or canoe. English-speaking instructor available.
(※ We will provide you with image data taken during the tour.)



 1. Meet up at "withRIVER"
 2. Check-in & payment
 3. Drive to the activity site
 4. Brief lesson & practice (approx.15 minutes) / break
 5. Go on a 2.5 km SUP / canoe tour (approx. 1.5 hours)  
 6. Return, get changed at "withRIVER" and check-out
Activity time

Intermediate level and above tour: 9:00 a. m. - 11:30 a.m. / 1:30 p.m. - 4:00 p.m.
GoogleMap
Transportation service

Pick-up service available either from Nakamura Station, Shimanto City or Nakamura City

Things you need to prepare for the activ

Please bring waterproof or beach type of clothing, extra clothes and towels.

Precautions

Please note the activity is subject to cancellation due to weather or river conditions.
If the activity is cancelled, we will contact you via cell phone.



Fees include

Guide fee, inflatable SUP, paddles, personal flotation device

Fees exclude

Personal accident insurance is available optionally at 500 yen per person.

Payment method

Please pay via cash at the time of check-in.

Cancelation policies

If you cancel on the day of activity or fail to show up without notice, we will charge 100 percent of your activity fee. We waive any cancelation fee provided you notify us by the day before.
Application
Application acceptance start

Application will be accepted until today 90 days from today

Acceptance deadline

Up to 00:00 three days before the day to experience
Please click on your preferred date (the one with circle).
〇

Available

×

Reservation acceptance has been closed or unavailable
Please also be aware that there is the date to start accepting reservations.
FAQ regarding natural experience
【How to make a reservation】
1. Please click on your preferred date to make a reservation, i.e. the date you wish to participate in the program.
2. You will go forward to an application form page.
3. Please read Terms and Conditions for an application carefully and accept an agreement before going onto application process.
4. Please select your preferred time. (If there is only one time slot, it is already selected.)
For activities of natural experiences that you need to appoint your time, please enter the preferred time in the comment field.
5. After entering all information necessary for the application, click on the submit button then your reservation will be completed.
* An e-mail to confirm your reservation contents are correct will be sent to your registered e-mail address.
* If we cannot make a reservation as you requested, we may have to ask you to provide other date/time to fit in. Thank you for your understanding in advance.
6. A reservation confirmation will be sent to you by the secretariat or organizer of the activity after you completed your application.
7. Regarding Tour Terms and Conditions, please check here.
Sponsorship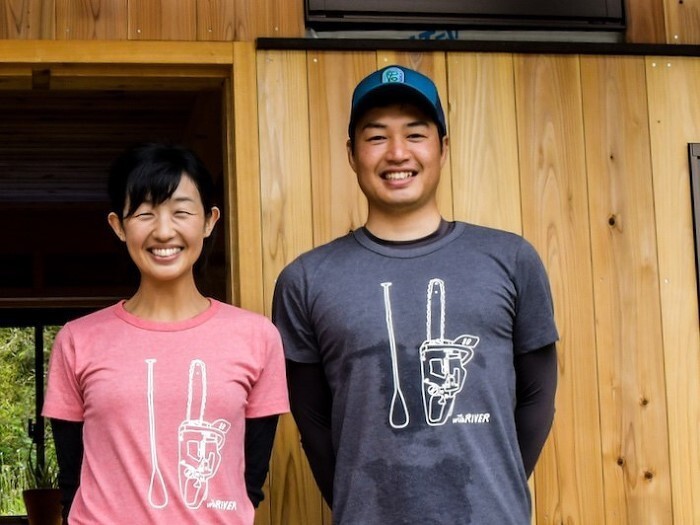 withRIVER
1841 Misato, Shimanto-shi, Kochi 787-1221
TEL:0880-49-0119 

■

Business hours:

9:00 a.m. – 6:00 p.m.


■

Holidays:

※ Closed on Thursdays between March and October
But open 7 days a week during Golden Week holiday
(from the end of April until early May) and summer school holiday