Shimanto River Sightseeing Houseboat: Yakatabune "Nattoku"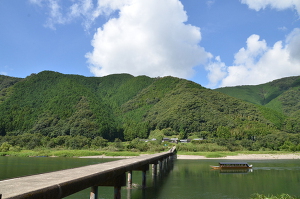 Fees

Adults (Junior high school students and older): 2,000 yen
Children (Elementary school students): 1,000 yen
※ Infants: Free of charge

Time required

Approximately 50 minutes

Number of participants

1 to 20 passengers

Acceptance period

Year-round
Free inquiry・Application>
How to trip
Fully unwind and relax as you glide down the river in a pleasure cruise houseboat. Look into the beautiful crystal-blue river, surrounded by leafy mountains, and hear the gentle sounds and voices of the natural world around you.
This is a very unique and relaxing experience designed with the sole purpose of bringing you calm and the healing touch of nature.

Submerse yourself in the blues and greens, in all their resplendent hues and tones. Nature's palette swirls about you as you progress on this gentle journey on the  Shimanto River. Food service is also available, so consider taking time to refill both mind and body on the smooth surface of the water. The experience is one to be savored at the time, and treasured for a lifetime.

・Departure time: From April until September: Every hour on the hour between 8:00 a.m. and 4:00 p.m.
From October until March: Every hour on the hour between 9:00 a.m. and 4:00 p.m.

・Duration: Approximately 50 minutes
・Course: Boat pier – Takase Chinka (submersible) Bridge – around 3 kilometers' upstream – boat pier (The cruising distance is subject to change more or less depending on the river volume)
・Meal service (bento box) also available. (* must be reserved)
Choice of meals at 1,080 yen, 1,620 yen or 2,160 yen
Gathering spot

Parking lots: with a capacity of 30 cars and 5 motor-coaches


Activity time

・Departure time: From April until September: Every hour on the hour between 8:00 a.m. and 4:00 p.m.
From October until March: Every hour on the hour between 9:00 a.m. and 4:00 p.m.
GoogleMap
Transportation service

Not available

Precautions

Please note the tour is subject to cancelation due to bad weather or river conditions.
In that case, we will contact you via phone by the day before the tour.
※ If you have a Ryoma Passport, please present it at the time of check-in or payment.


Special notes for groups

If you are with a group of 20 or over, you may charter the whole boat. (subject to negotiation)

Payment method

Please pay via cash on site on the day of the tour.

Cancelation policies

If you cancel on the day of the tour or fail to show up, we will charge 100 percent of your tour fee. Cancelation fees are waived 50 percent provided you notify us by the day before.
Application
Application acceptance start

Application will be accepted until today 90 days from today

Acceptance deadline

Up to 00:00 three days before the day to experience
Please click on your preferred date (the one with circle).
〇

Available

×

Reservation acceptance has been closed or unavailable
Please also be aware that there is the date to start accepting reservations.
FAQ regarding natural experience
【How to make a reservation】
1. Please click on your preferred date to make a reservation, i.e. the date you wish to participate in the program.
2. You will go forward to an application form page.
3. Please read Terms and Conditions for an application carefully and accept an agreement before going onto application process.
4. Please select your preferred time. (If there is only one time slot, it is already selected.)
For activities of natural experiences that you need to appoint your time, please enter the preferred time in the comment field.
5. After entering all information necessary for the application, click on the submit button then your reservation will be completed.
* An e-mail to confirm your reservation contents are correct will be sent to your registered e-mail address.
* If we cannot make a reservation as you requested, we may have to ask you to provide other date/time to fit in. Thank you for your understanding in advance.
6. A reservation confirmation will be sent to you by the secretariat or organizer of the activity after you completed your application.
7. Regarding Tour Terms and Conditions, please check here.
Sponsorship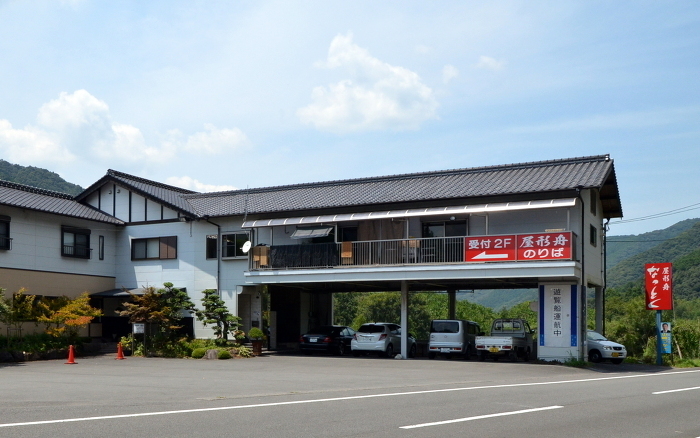 Nattoku
846-1 Tadenokawa, Shimanto-shi, Kochi 787-1229 
TEL:0880-38-2918 FAX:0880-38-2612

■

Business hours:

8:00 a.m. to 8:30 p.m.

■

Holidays:

Open 7 days a week