Whale & Dolphin Watching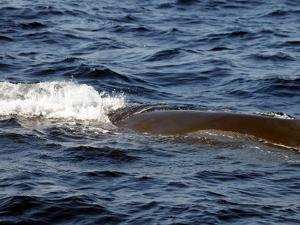 Fees

Junior high school level and over: 5,000 yen
Elementary schoolers: 3,500 yen
Infants (Age 3 and over): 1,000 yen
※ Children under 3 are free of charge.

Time required

Approximately 3 hours

Number of participants

4 to 36 persons (The minimum passenger count is four. If there are fewer participants, the tour will be canceled. Please note, the minimum charge for the boat to depart is 20,000 yen.)

Acceptance period

April 1 to October 31
Free inquiry・Application>
How to trip
Let's go and view whales and dolphins in their Ashizuri sea habitat, close to the Black Stream!
Ashizuri is surrounded by bountiful sea, including the ocean stream of Tosa Bay, nourished by the wood of Shimanto and the nearby Black Stream; home to whales year-round. Enjoy viewing Bryde's whales, 10 meters long, plus numerous humpback whales and dolphins. We will depart from either Tosashimizu or Iburi port, depending on the wind direction.

 ● Morning course
  ・8:20 Assemble & check-in (Important information about your whale watching session will take place before boarding.)
    ↓
  ・8:30  Boarding/Departure
    ↓
  ・11:30  Return and Finish

 ● Afternoon course
  ・12:50 Assemble & check-in (Important information about your whale watching session will take place before boarding.)
    ↓
  ・1:00  Boarding/Departure
    ↓
  ・4:00 Return and Finish
Activity time

・Morning course: 8:30 a.m. to 11:30 a.m.
・Afternoon course: 1:00 p.m. to 4:00 p.m.
※ Please arrive 10 minutes before departure.
GoogleMap
Transportation service

Not available

Things you need to prepare for the activ

UV protection, sea sickness medicine if necessary
※ Please dress in comfortable clothes.


Precautions

Please note the tour is subject to cancelation due to bad weather. Thank you for your understanding in advance.
In that case, we will notify you by 7:00 p.m. on the previous day.
Please bring your own sea sickness medicine, sun protection such as sunscreen and a hat.
Because of limited seating (12-seats per boat), you may be required to board different boats should your group exceed this number.
Although this program is designated for viewing wild whales, we do not guarantee you will be able to see whales and dolphins. Please note that even if no animals are visible, we cannot offer a refund.
※ If you have a Ryoma Passport and will enjoy its benefit, please present it at the time of check-in or payment.

Special notes for groups

You may charter the whole boat from 4 up to 36 passengers.

Fees include

Passenger fare

Fees exclude

We accept applications for optional insurance on site.

Payment method

Please pay via cash on site.

Cancelation policies

If you cancel on the day of the tour or fail to show up, we will charge 100 percent of your tour fee. Cancelation fees are waived 50 percent provided you notify us by the day before.
※ Please notify us if you have to reschedule or cancel.
Application
Application acceptance start

Application will be accepted until today 90 days from today

Acceptance deadline

Up to 00:00 three days before the day to experience
Please click on your preferred date (the one with circle).
〇

Available

×

Reservation acceptance has been closed or unavailable
Please also be aware that there is the date to start accepting reservations.
FAQ regarding natural experience
【How to make a reservation】
1. Please click on your preferred date to make a reservation, i.e. the date you wish to participate in the program.
2. You will go forward to an application form page.
3. Please read Terms and Conditions for an application carefully and accept an agreement before going onto application process.
4. Please select your preferred time. (If there is only one time slot, it is already selected.)
For activities of natural experiences that you need to appoint your time, please enter the preferred time in the comment field.
5. After entering all information necessary for the application, click on the submit button then your reservation will be completed.
* An e-mail to confirm your reservation contents are correct will be sent to your registered e-mail address.
* If we cannot make a reservation as you requested, we may have to ask you to provide other date/time to fit in. Thank you for your understanding in advance.
6. A reservation confirmation will be sent to you by the secretariat or organizer of the activity after you completed your application.
7. Regarding Tour Terms and Conditions, please check here.
Sponsorship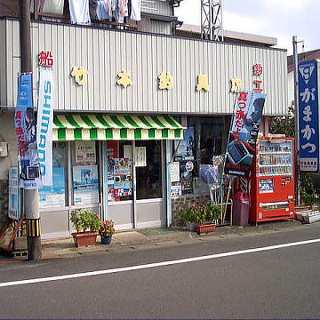 Ashizuri Gyogyo Taiken Club Takemoto Fishing Tackle Store
13-5 Asahimachi, Tosashimizu-shi, Kochi 787-0303 
TEL:0880-82-1456 FAX:0880-82-1456

■

Business hours:

8:00 a.m. to 7:00 p.m.

■

Holidays:

Open 7 days a week