Standup Paddling (SUP) Sea Experience at Tatsukushi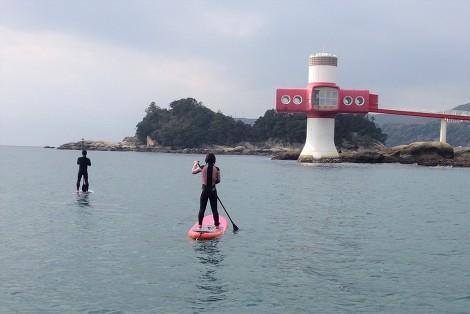 Fees

Age 10 and over: 5,500 yen


Participation requirements

Elementary school students (must be 10 years or older)
※ Elementary school students must be accompanied by a parent or guardian.


Time required

150 minutes

Number of participants

1 to 4 persons

Acceptance period

May to October
Free inquiry・Application>
How to trip
Enjoy a Stand Up Paddling experience on the sea! This is a new type of marine activity, using the whole body. Here you will feel as if you are standing on water as you glide along on the surface of the sea.
Sakurahama Beach, a bathing beach with a rich natural environment located in Tatsukushi, Tosashimizu City, is a perfect location for people wishing a relaxing and calming experience.
Firstly, our instructor teaches the basics of how to stand on the board. Then, once you feel comfortable and have your "sea legs", go out on a mini tour of the water to the undersea observatory. The instructor will be with you every step of the way so there is no need to feel apprehensive or worried.
Of course, you can also stay in a safe area to enjoy surf riding as you like! Come out and join us in this new and unique marine activity!


・Check-in at Sakurahama Beach
   ※ We ask you to sign the consent form.
    ↓
・Briefing and practice how to stand on the board on the sea (approx. 20 minutes)
    ↓
・Go on a SUP tour heading to the Ashizuri Kaiteikan, an undersea observatory with our instructor (approx. 1.5 kilometers round trip)
    ↓
・Experience Standup Paddling (SUP) with our instructor at Sakurahama Beach until time runs out.
    ↓
・The course ends.
Gathering spot

【By car】110 minutes from the Shimanto-cho Chuo Interchange on the Kochi Expressway or 105 minutes from the Tsushima-Iwamatsu Interchange on the Matsuyama Expressway
【By bus】Kochi Seinan Kotsu bus from Shimizu Purazaparu-mae bound for Sukumo Station, get off at Tatsukushi or Ashizuri Kaiyokan and approximately three minutes on foot from there.
※ Parking capacity: 10 and motorcoach available
Sakurahama Bathing Beach
28-20 Saki, Tatsukushi, Tosashimizu-shi, Kochi


Activity time

① From 10:00 a.m.
② From 1:00 p.m.
GoogleMap
Things you need to prepare for the activ

Swimsuit or beach type of clothes, extra clothes, towels
※ You can change on Sakurahama Beach


Precautions

With light rain, we can go ahead and implement the activity without any problems but we may cancel or change the contents depending on the conditions.
※ The tour is subject to cancelation or change in contents depending on weather or water conditions.


Fees include

Instructor fee, SUP gear, personal flotation device

Payment method

Please pay via cash on site.

Cancelation policies

If you cancel on the day of the tour or fail to show up, we will charge 100 percent of your tour fee. Cancelation fees are waived 50 percent provided you notify us by the day before.
Application
Application acceptance start

Application will be accepted until today 90 days from today

Acceptance deadline

Up to 00:00 three days before the day to experience
Please click on your preferred date (the one with circle).
〇

Available

×

Reservation acceptance has been closed or unavailable
Please also be aware that there is the date to start accepting reservations.
FAQ regarding natural experience
【How to make a reservation】
1. Please click on your preferred date to make a reservation, i.e. the date you wish to participate in the program.
2. You will go forward to an application form page.
3. Please read Terms and Conditions for an application carefully and accept an agreement before going onto application process.
4. Please select your preferred time. (If there is only one time slot, it is already selected.)
For activities of natural experiences that you need to appoint your time, please enter the preferred time in the comment field.
5. After entering all information necessary for the application, click on the submit button then your reservation will be completed.
* An e-mail to confirm your reservation contents are correct will be sent to your registered e-mail address.
* If we cannot make a reservation as you requested, we may have to ask you to provide other date/time to fit in. Thank you for your understanding in advance.
6. A reservation confirmation will be sent to you by the secretariat or organizer of the activity after you completed your application.
7. Regarding Tour Terms and Conditions, please check here.
Sponsorship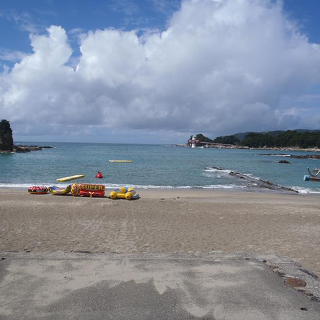 Marine Club Joy
21 Tatsukushi, Tosashimizu-shi, Kochi 787-0452
TEL:0880-85-0137 FAX:0880-85-0137

■

Business hours:

10:00 a.m. to 4:00 p.m.

■

Holidays:

Unfixed