Sunset Cruise, View of Cape Ashizuri from the Ocean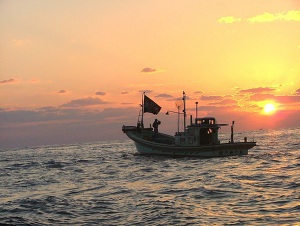 Fees

Adults: 2,500 yen
Children: 1,250 yen
Adults (Junior High school students and older) Children (Elementary school students)

Participation requirements

Elementary school students and older (infants are not allowed to board the cruise ship)
※ Passengers must wear personal flotation devices.
※ When elementary school students participate in this activity, they must be accompanied by a parent or guardian.


Time required

Approximately 50 minutes

Number of participants

2 to 30 passengers

Acceptance period

Year-round, but closed from time to time and closed during the Year-End and New Year's Holiday Season
※ The tour will be canceled in the event of stormy or bad weather conditions.
Free inquiry・Application>
How to trip
Journey with us for a magical hour on the ocean, just offshore from Cape Ashizuri, the southernmost part of Shikoku Island. The evening view from the ocean is unforgettable!


Watch the sunset on the boat, amid the vivid sky and sail on the ocean off the shores of Ashizuri.

Spectacular evening scenes from the ocean is fantastically unique and brilliant. Escape for a short time and view Shikoku from the waves. The sights you can capture from the boat will stay with you for a lifetime.

The boat will depart 30 minutes prior to sunset.


 ・Assemble
Please arrive 10 minutes before departure (check-in, payment and cruise briefing)
   ↓
 ・Departure(30 minutes prior to sunset)
※ We will inform you of the departure time after receiving your application.
   ↓
 ・Cruising offshore of Cape Ashizuri (approximately 50 minutes)
   ↓
 ・Return to the port
Gathering spot

Taikomaru (name of the ferry boat) at Isa Fishing Port (ample parking available).
In front of the pier located in 1181 Ashizurimisaki, Tosashimizu-shi, Kochi



Activity time

Duration: One hour between the hours of 4:00 pm. to 7:30 pm. depending on the sunset time.
※ The departure time varies depending on the time of sunset. We will let you know what time to assemble after receiving your reservation.

GoogleMap
Transportation service

Pick-up service available from Ashizuri Onsen town

Things you need to prepare for the activ

You may get wet from splashing waves. Please dress appropriately with this in mind.

Precautions

Please note the tour is subject to cancelation due to bad weather or poor ocean conditions; (high waves, wind, etc). In such a case, we will contact you via cell phone by 5:00 pm, the day before the tour at the latest.

※ If you have a Ryoma Passport, please present it at the time of check-in or payment.


Special notes for groups

If you are with a group and would like to charter the whole boat, please let us know in advance.
※ The whole boat can be chartered for a group of 5 or more.


Fees include

Passenger fare including insurance

Fees exclude

Drinks, food, etc.

Payment method

Please pay via cash on site on the day of the activity.

Cancelation policies

If you cancel on the day of activity, or fail to show up, we will charge 100 percent of the activity fee. We will waive any cancelation fee provided you notify us by the day before.
Application
Application acceptance start

Application will be accepted until today 90 days from today

Acceptance deadline

Up to 00:00 three days before the day to experience
Please click on your preferred date (the one with circle).
〇

Available

×

Reservation acceptance has been closed or unavailable
Please also be aware that there is the date to start accepting reservations.
FAQ regarding natural experience
【How to make a reservation】
1. Please click on your preferred date to make a reservation, i.e. the date you wish to participate in the program.
2. You will go forward to an application form page.
3. Please read Terms and Conditions for an application carefully and accept an agreement before going onto application process.
4. Please select your preferred time. (If there is only one time slot, it is already selected.)
For activities of natural experiences that you need to appoint your time, please enter the preferred time in the comment field.
5. After entering all information necessary for the application, click on the submit button then your reservation will be completed.
* An e-mail to confirm your reservation contents are correct will be sent to your registered e-mail address.
* If we cannot make a reservation as you requested, we may have to ask you to provide other date/time to fit in. Thank you for your understanding in advance.
6. A reservation confirmation will be sent to you by the secretariat or organizer of the activity after you completed your application.
7. Regarding Tour Terms and Conditions, please check here.
Sponsorship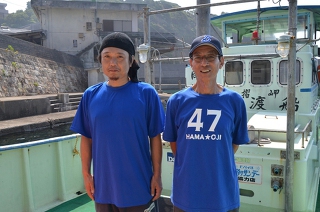 Okano Tosen
610-1 Ashizurimisaki, Tosa Shimizu-shi, Kochi 787-0315
TEL:0880-88-0960 FAX:0880-88-0960

■

Business hours:

8:00 a.m. to 7:00 p.m.


■

Holidays:

Unfixed but closed during Year-End and New Year Holiday